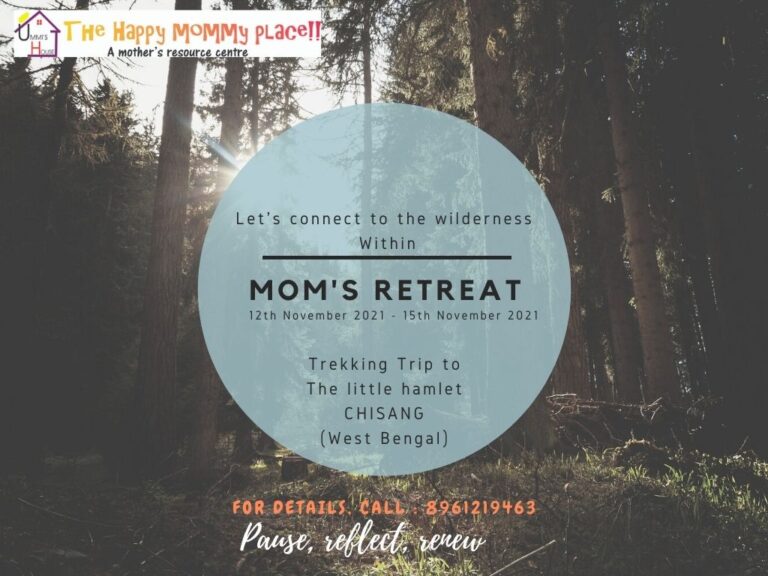 Announcing the most awaited event of the year
Moms Retreat
12th November to 15th November
A trekking trip to a small hamlet called CHISANG near New Jalpaiguri.
When we say Retreat, we mean Retreat…..not just a vacation.
An amalgamation of all the programs at The Happy Mommy Place and all our beliefs and philosophies.
The reason we chose a destination like this is to
Give us a chance to
RECONNECT and REJUVENATE.
A better YOU means a better 
Wife
A better parent
A better daughter
A better home maker
A better professional..
It's a grand program of 
Mindfulness 
Yoga
Self care
Connecting with nature 
Know yourself to know your Lord
with Fun masti and enjoyment- OUR PROMISE!!
#thehappymommyplace 
#explorermoms
A one of a kind experience..
For details, 
Call/ whatsapp : 8961219463